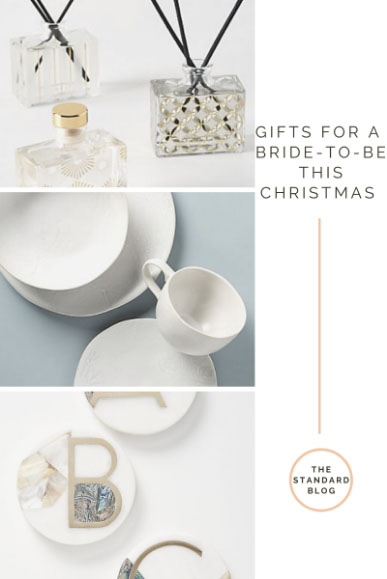 In a time that is supposed to be merry and bright, cheerful and joyful, it can also be very stressful. Tis the season for one holiday after another and feeling overwhelmed with not only trying to find that perfect gift, but also in such a short few weeks. Some people have it all figured out and get their shopping done months before anyone is even thinking of Christmas. However, if you are anything like us, you try really hard to get ahead on all things Christmas and before you know it, you have a week before it's Christmas Eve and you're freaking out. Others are easier to shop for, but what about that special lady in your life who just got engaged?! She clearly is already getting everything she could ever need off her registry, but what about those special "just because" gifts for the holidays. That's where we come in. We have compiled a list of gifts for every type of Bride. From the laid-back, homebody, to the betty crocker of home cooks to that fashionista always looking for the next cute item to add to her not only closet, but possibly to her big day as well! Keep on reading to see what we have chosen and a few of our favorite shops around here in Rockford, IL!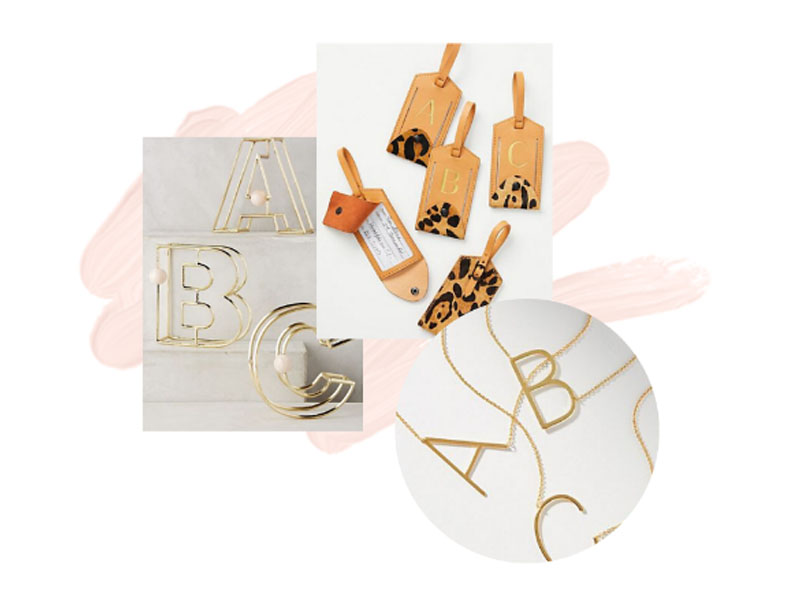 You can never go wrong with anything personalized! We love the cute monogrammed piece that Anthropologie carries in store and on-line! You can get anything from coasters and cups, to catch all dishes for her new, beautiful, shiny ring. This is something she will cherish forever! The best part is, you can get either her initials, or get it for the both of them as well and get their last name initial! Crunched on and need something fast and local? Head over to one of the many local shops like Urban Farmgirl or Salvaged, or even Crimson Ridge and you are bound to find something monogrammed there!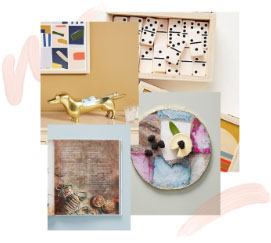 There is always that one bride, that loves hosting parties at their house! Every friday they either host a game night with wine, or they are the ones offering to host Friendsgiving every year. The idea of going off their registry for a last minute holiday gift, could benefit you and a few ways. One, you know they already want it, so you can't go wrong. Two, you won't be second guessing yourself if they are going to like, or use it. It was on their registry for a reason. You could go 1 of 2 ways. You could get the exact knife set, or wine holder on their registry, or you could totally have fun with it and personalize it for the bride! Maybe the couple put down a gravy boat for all the dinner parties they throw? Instead of a typical boring gravy boat, how about a beautiful dove gravy boat? Does the couple host a ton of game and wine nights? A game of dominos that has a beautiful box, also doubles as decor. As for the wine, how about a fun wine holder, like the wiener dog one? Even if they don't have a dog, who could resist such a cute piece and what a fun way to start up a conversation at dinner? Checking out local shops is always a great way to find them that unique item that still fits into their registry. Have fun with this time of year and don't be afraid to give off their registry!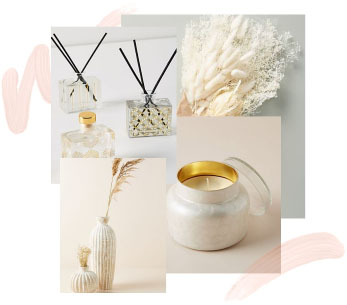 Sometimes the best gifts are the ones that make you feel all warm and fuzzy inside, wine may or may not be apart of that equation, but we aren't talking about that wiener dog wine holder any more. Anything that involves candles and blankets, count us in! Sometimes, something as simple as a new cozy blanket or a new book for their coffee table is such a big gesture! One of our favorite gifts to give are candles! Luckily, here in Rockford, IL at The Standard, we are attached to some pretty amazing shops, Arch being one of them! If your bride likes being pampered or just relaxing in general, grab her a gift card to Arch for some pampering, but don't just stop there! If you have never smelled the Capri Blue, Volcano collection before, you are missing out! Make sure to grab one of those candles while you are at Arch, to go along with that gift card and we can assure you, it'll be the best present she gets for the holidays. She can use in preparation for her big day as well! If you're looking to even just send a simple "thinking of you" or you know she stressed between the holidays and planning and just want to send her a sweet, simple, beautiful gift, head across the hall to the amazing London Avenue! First of all, who doesn't love a fresh bouquet of flowers, secondly, WHO DOESN'T LOVE A FRESH BOUQUET OF FLOWERS!? The ladies at London Avenue, create some beautiful arrangements that are sure to get her smiling this season! So this season, no need to be overwhelmed by all the hustle and bustle of holiday gift shoppers, we have you covered! Stop by The Standard and let us introduce to the ladies next door, and other shops!